The Nordmann fir is a top-of-the-line tree without a shadow of a doubt. This tree, our best seller, accounts for about 70% of all sales in Europe.
Its ample foliage is dark green and glossy. A special feature is its superior needle retention and it does not prick. Branching possible.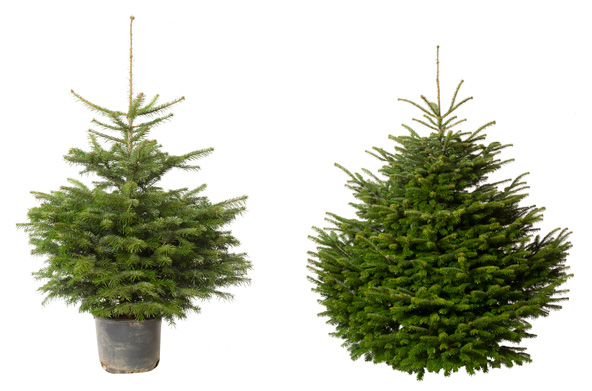 – – –

 It is provided cut, potted, balled, re-potted or with exposed roots. All kinds of packaging formats and all sizes.